Have you been looking for a cabin structure for your property? Maybe wanting something more permanent than a tiny home on wheels. You are not really into building a complete structure but it would be fun to do the finished work as you would like it. Check out Jamaica Cottage Shop's Vermont Cottage options.
This charming one-room cabin features an open floor plan, porch, and high ceilings with a loft.
This cottage is brimming with possibilities. Turn it into a camp, playhouse, pool house, guest house, workshop, cabana, art studio, or lake house.  Numerous windows fill this cottage with natural light creating an inviting space.
Floor, wall and roof insulation, insulated double pane windows and an insulated door turn this cottage into a four-season shell.
Install a wood stove, composting toilet and solar package for off-grid living, or install modern electrical, plumbing, and heating options. Other possible upgrades include pressure-treated flooring, shingle roofing (cedar or asphalt), alternative siding choices, flower boxes, and weathervanes.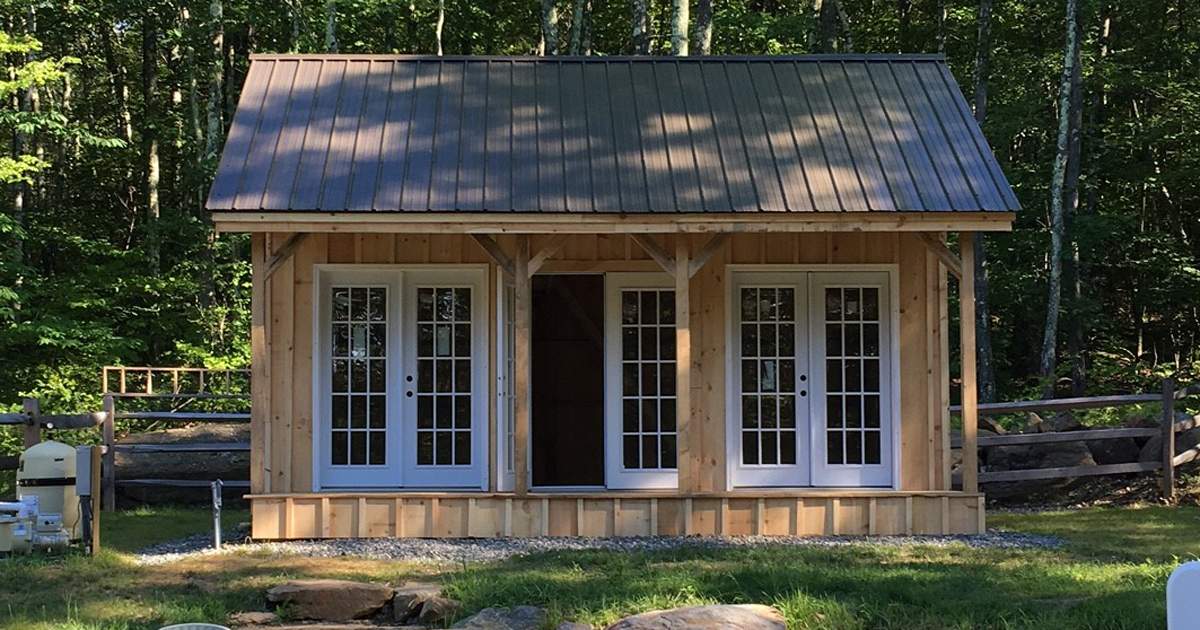 Click on the picture above to get the full scoop.
When dreaming about the small cottage lifestyle, you may imagine tranquil surroundings that bring back memories of a simpler way of life.
Cottages are adorable structures that simply emanate warmth and comfort. They make charming guesthouses or backyard retreats. When the primary purpose of your small cottage is a vacation home, the intimate space is ideal for couples looking for peaceful weekend getaways or families seeking quality time and bonding. At Jamaica Cottage Shop, we think that having a cabin in the backyard can be just as rewarding as having one in the backcountry.  Home office or bunkhouse for guests? Maybe both? Turn your four-seasoned retreat into a combined guest house and workspace for hobbies such as pottery or jewelry making.
Offered as frame only kits, complete pre-cut kits, 3- and 4-Season kits, or step-by-step plans nationwide.
Jamaica Cottage Shop's outdoor post and beam cottage and tiny house solutions give you the extra room you need for visiting guests, a corner garden office, or a country retreat.
Available in three different sizes: 16×20, 16×24, and 16X30.
For the full specifications and details visit the Vermont Cottage page HERE.