Welcome back to Michelle (MJ) Boyle's enchanting My Tiny House Village for tours of her largest and smallest rentals. Both tiny house conversions are completely transformed from their original form.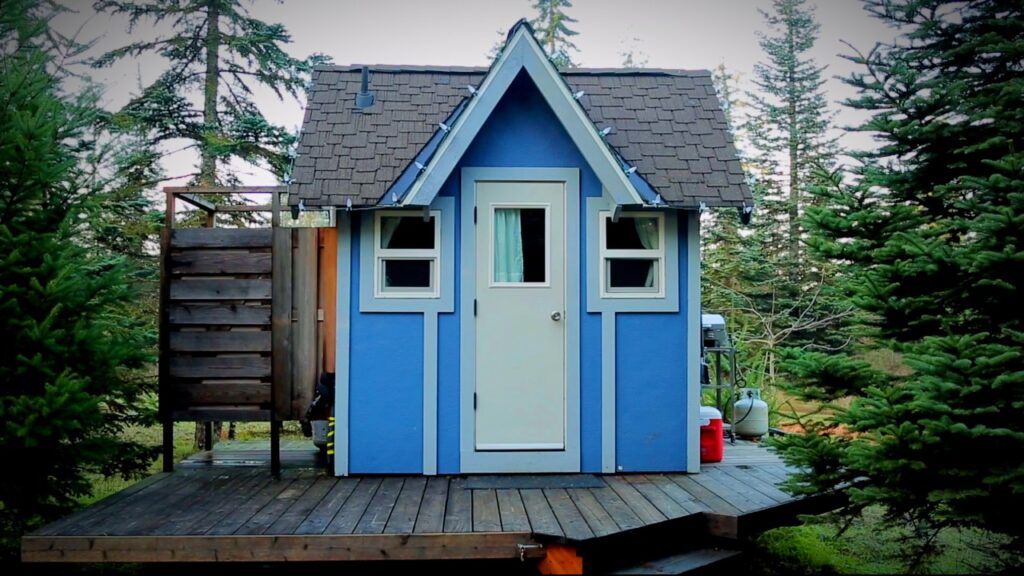 Michelle transformed a long-time pancake food cart into a charming wine-themed tiny house with a downstairs sleeping area with a single bunk artfully tucked at the foot of a queen bed. A guest favorite is the attached outdoor shower. It's located on a private deck accessed from the heated bathroom. Book My Tiny Wine Wagon here. 
Next, her other tiny house conversion is a renovated playhouse turned 48-square foot tiny house rental with an impressive use of space. For example, she squeezed in the bathroom function with a "drawer toilet" and with an outdoor shower on the wrap-around porch. Since our stay, My Tiny Birdhouse rental has been updated. Michelle replaced the lower bunk bed with efficient office space for remote workers and digital nomads to enjoy.
Tour the Playhouse and Food Cart Tiny House Conversions