"Earth turns to gold in the hands of the wise."

-Rumi
Superadobe construction is a form of earthbag architecture used to create durable, efficient structures. It is a simple yet innovative system that creates inexpensive and incredibly sustainable housing, especially when used for tiny homes and emergency shelters. This natural building technique was developed by architect and  CalEarth Institue, founder Nader Khalili.
"Using long sandbags ("SuperAdobe Bags"), barbed wire, on-site earth and a few tools, Khalili devised a revolutionary building system that integrates traditional earth architecture with contemporary global safety requirements, and passes severe earthquake code tests in California."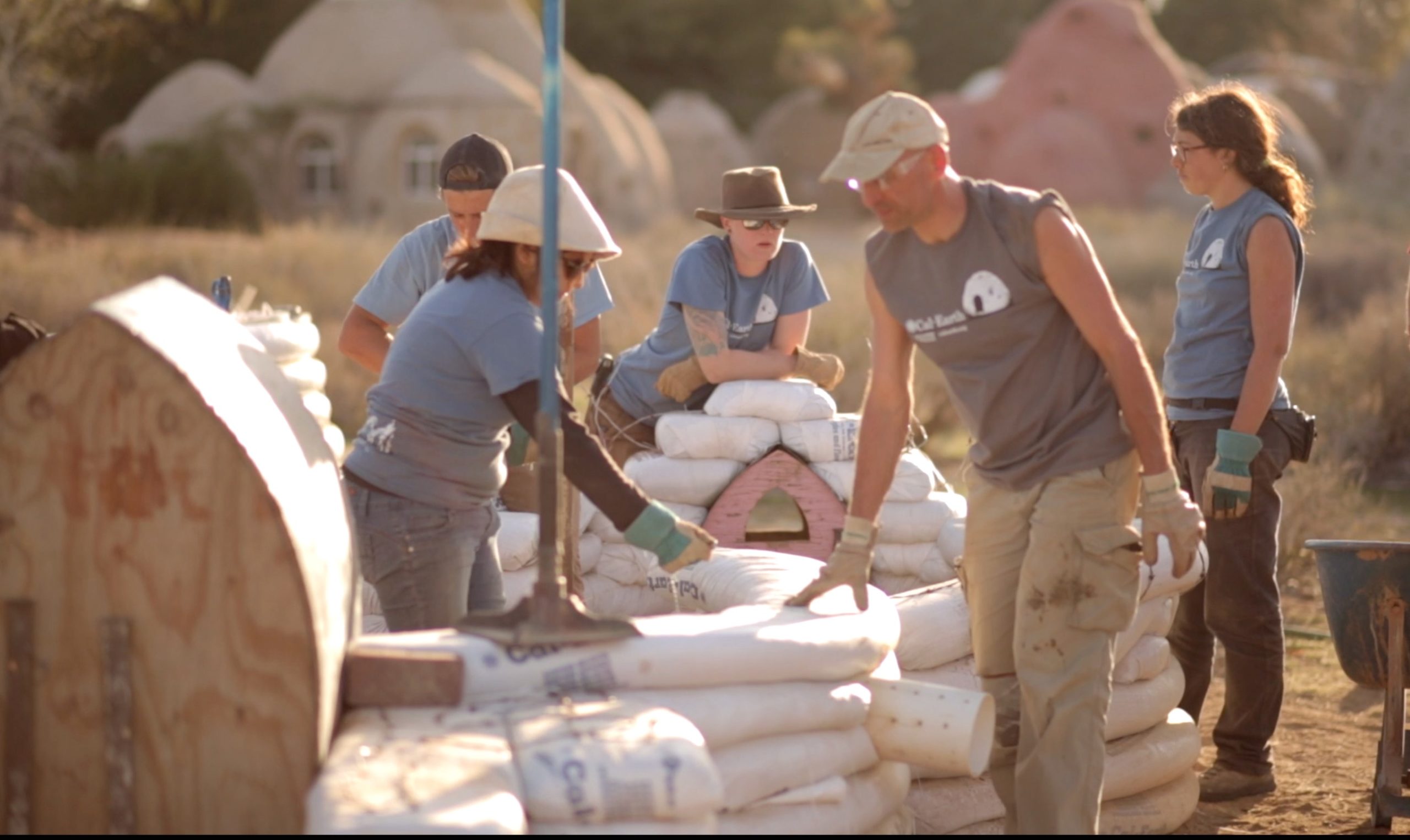 After 25 years of research CalEarth Institue, is pushing to take superadobe mainstream with ICC testing to create a standardized building method and, ultimately the ability to get local building permits. Though earthbag homes have successfully been permitted in California. Additionally, it's been used in many humanitarian relief initiatives to help provide emergency housing after natural disasters.
"There is a Sustainable Solution to Human Shelter, based on Timeless Materials (earth, water, air, and fire) and Timeless Principles (arches, vaults, and domes). Every man and woman should be able to build a shelter for his or her family with these universal elements, almost anywhere on the earth and other planets."

-Nader Khalili, California Institute of Earth Art and Architecture founder
The many uses of superadobe, including hybrid natural building dome building techniques, are on display at CalEarth in the Mojave Desert of southern California.
In the below CalEarth documentary, Site Director, Ian Lodge leads us on a poetic, educational tour of the following:
EcoDome, a 400 square foot superadobe tiny home built for $10,000

Emergency housing village: superadobe houses and shelters constructed in 1-2 days for a few hundred dollars

Research build site with focused on humanitarian and relief initiatives, providing temporary emergency shelters that can be erected in hours by teams 
Hybrid superadobe/straw-bale dome ideal for a community center, an example of how you maximize square footage when you build round (yields 30% more square footage from the same amount of materials)
Environmentally-friendly superadobe version of a McMansion, showcasing how typical American home size and amenities can be met in a more sustainable way
Visit CalEarth's website to learn more and to sign-up for workshops.