Korallus Tiny Homes builds tiny homes on their dreamy homestead in Colorado. They also rent out their flagship design, the Aspen, a farmhouse tiny house with incredible space-saving stairs. The key to their success is utilizing the trailer tongue for staircase placement.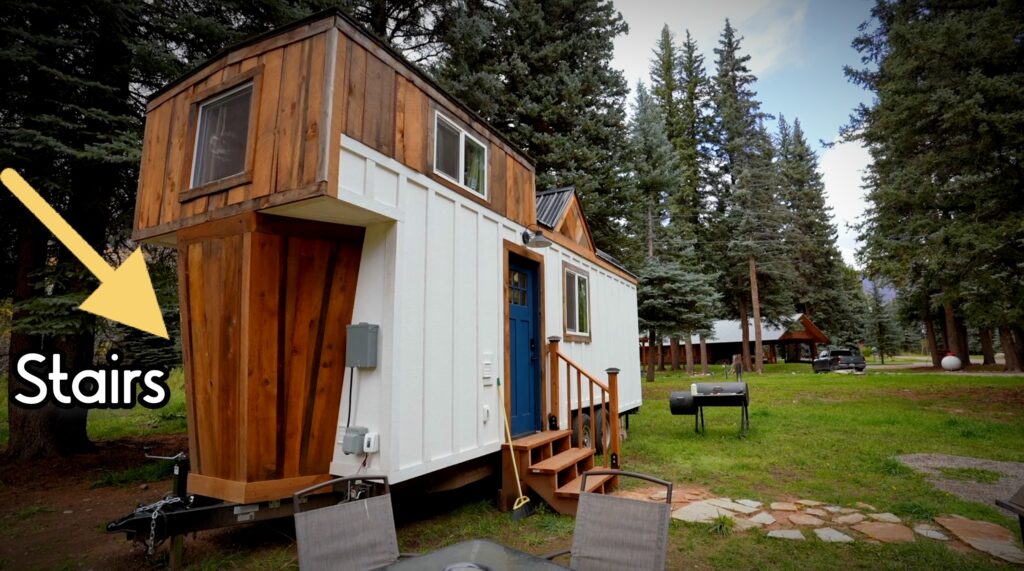 "It is a small space, it's 24-foot. But you walk inside of it and it doesn't feel small at all. It's very light, bright and homey feel. So you have all the aspects of a normal house, but in a tiny home. And we just wanted people to walk away with, oh, wow, maybe I could live in a tiny house."

-Alyssa, Korallus Tiny Homes cofounder
Inside their Tiny House with Incredible Space-Saving Stairs
The Aspen farmhouse tiny house has an all-round efficient design with lots of charm and natural light. At only 24 feet long, it manages to feel spacious. Korallus achieved this with light colors, a high ceiling, and many windows, including two skylights in the living room.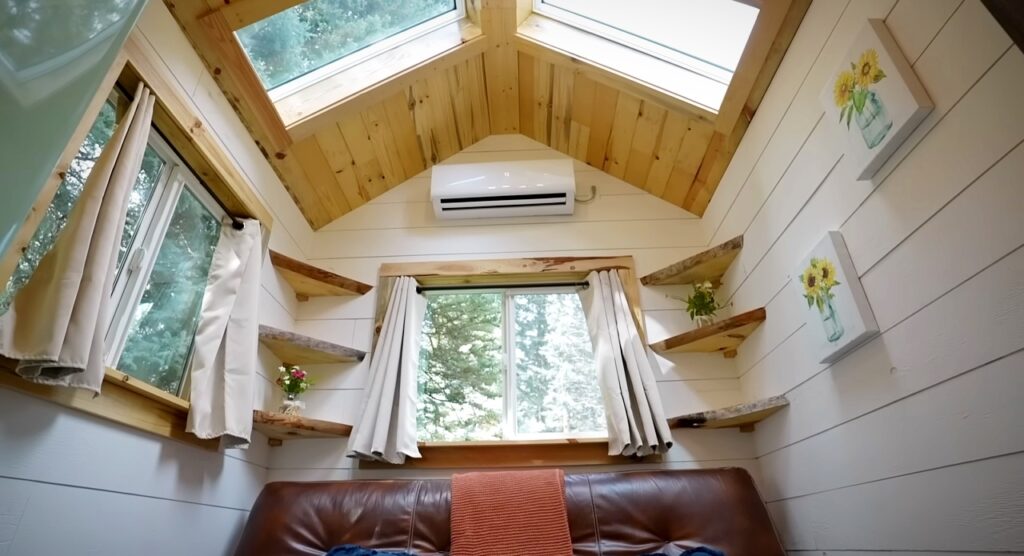 Behind the kitchen, they created a hallway laundry room. To save the storage space, they chose the washer-dryer combo. Additionally, it features a butcher block counter on top with cabinets above. A perfect space to fold your clothes! Lower cabinets store the inverter and the batteries for the tiny house's solar power system.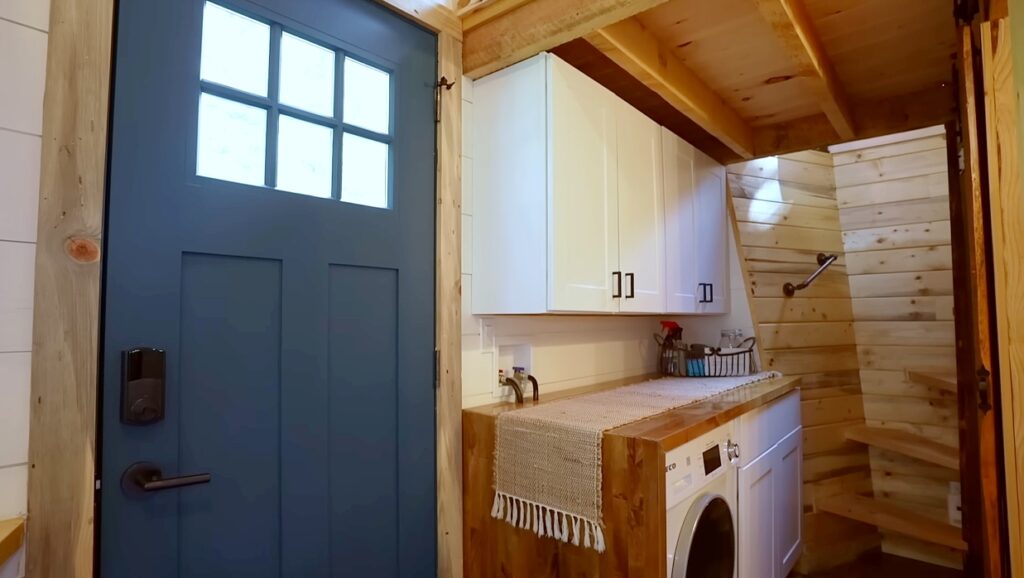 Their brilliant spiral staircase is located at the back of the house. It's an exceptionally space-efficient design built onto a bump-out on the trailer hitch. Impressively, this placement doesn't eat up any floor space in the primary tiny home footprint. It allows for more space in the living area as a result. Also, these stairs provide easy walk-up access to the loft.
While the bedroom loft isn't standing height, you can easily sit down on the landing to get into it. It features a queen-sized bed and little storage space. The skylights allow for some incredible stargazing at night.
You can book a night's stay in the Aspen tiny house, located in the San Juan Mountains of Colorado.
Watch the Tiny House Tour to see more!